Lesson Plans & Resources for Teachers
High quality outcomes, activities, worksheets, videos etc.
Teach Anytime, Anywhere
Learning outcomes of Learning experience of over 90% of school students are influenced by teachers. tickLinks helps teachers to find the right resources
Lesson plans, activities, worksheets, videos etc. It reduces their class preparation time and improves their class effectiveness.
tickLinks.com is a Wikipedia like - community platform for teachers.
A Learning Classroom,
Clear Learning Outcomes
Outline the outcome before hand for every class to students

Having a clear goal - helps promote student learning and commitment. A reasonable target is crucial to stay on course all through the session,
and it ought to be stressed to the students at the start to help them stay on target.
In each of these cases - it is important that the teacher has prepared beforehand to chart the students journey during the class.
Some students may be behind the class and some ahead - how does the teacher help each one of them
to achieve their best. This needs clear thinking and preparation.
Reduce Class Preparation Time,
Increase Class Effectiveness
tickLinks provides materials to help reduce the class preparation time and also increase class effectiveness.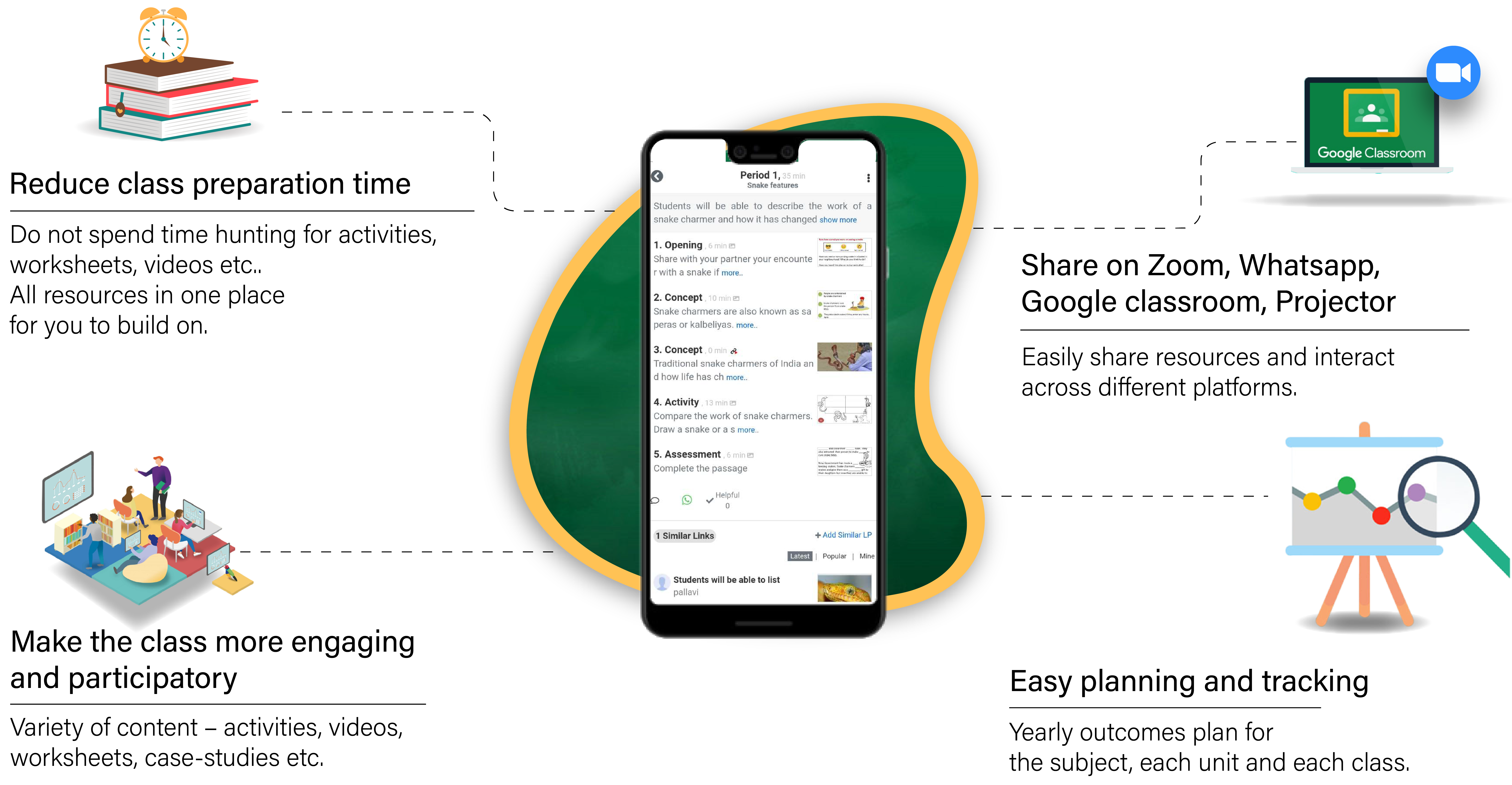 It takes a lot of planning and effort to prepare for a 35 min class. Various type of content is required
like lesson plans, worksheet, case-studies, videos, experiments - to create a good learning experience for students.
It needs to be integrated with the current context and the local context to make the learning meaningful.
It needs to have content for students who are behind the class and also students who are ahead. Some content has to be used by
the teacher and some has to be shared with students as homework or power point presentation.
Explore Teachers Lesson Plan and Resources
tickLinks has over 9,500 high-quality teachers lesson plans for Board of Secondary Education (CBSE) Class 1-10th - covering - Maths, EVS, Science and SST. tickLinks provide lesson plans for the Central Board of Secondary Education (CBSE) following the NCERT guidelines. These plans are also available in Hindi.
Students will be able to state and verify angle sum property of triangle,
Click here to see
tickLinks helps teachers with clear learning outcomes with aligned instructional strategy and material. It reduces their class preparation time and improves class effectiveness. We focus on teacher's needs by reducing class preparation time and increasing class effectiveness.
We have also mapped various state board curriculum - Assam, Andhra Pradesh, Jharkhand, Meghalaya, Punjab, Maharashtra, Telangana, Tamil Nadu and are working on others.
Click here to see more
Grow Your Portfolio

National Contests and Events
- Over 20 thd participants From 22 states
- Develop 21st century skills

Build your portfolio
- Contests, Projects, community contributions
- Appreciation notes, Skill endorsements
- Certificates, badges, medals from eminent institutes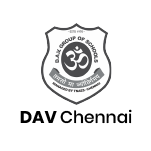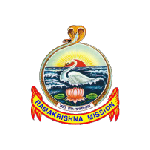 Build powerful connections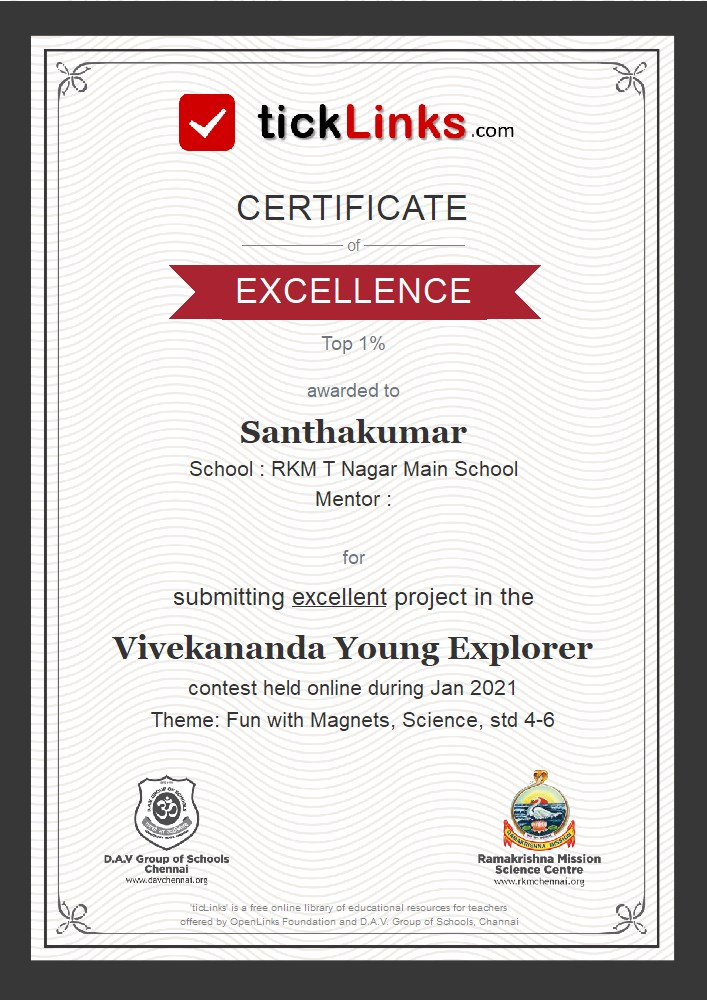 Dec 21,

LIVE


Young Explorer Contest 3

Sept 21,

Concluded


10 Stories of Teacher Leadership

Jun 21,

Concluded


Young Explorer Contest

Jun 21,

Concluded


BhavSutra - 10 stories for positive parenting

Apr 21,

Concluded


Share Your Best Contest

Mar 21,

Concluded


10 Stories of Teacher Leadership

Dec 20,

Concluded


Young Explorer Contest
Open Community, Get Involved!
All our Resources and Activities are FREE and HIGH QUALITY - because of Volunteers like you
Are you looking for a meaningful opportunity to donate your skills and efforts?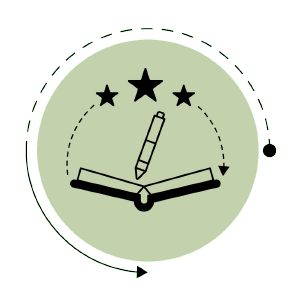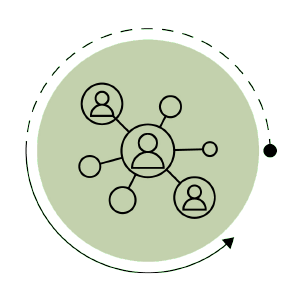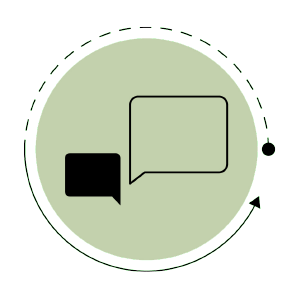 Manage Digital Learning Resources
Contest and Event development, evaluation etc.
Work with schools, teacher workshops
Work from home, seminars, awards & certificates, picnic, fun ..
Click here to volunteer
We would love to talk to you to understand how we can work together.
Get Certified. Be a Community Leader
2 FREE sessions. Learn to

find lesson plans

build your portfolio

build your network



Get Teacher Leader certificate
Click here to Register for Teacher Leader Program
Batch starting on 20 Dec, 20 Jan and 20 Feb
This program is for Teachers and School leaders.
Maximum 2 per school.

Write to us at contact@ticklinks.com to know more