After independence, India launched The Sarva Shiksha Abhiyan (SSA), which helped ensure near-universal access to primary schools. However, this also led to the development of numerous small schools. According to 2016–17 data, nearly 28% of India's public primary schools have less than 30 students. There were 1,08,017 single-teacher schools.
Teachers in such schools often teach multiple grades at a time and teach multiple subjects. And physical resources, such as laboratory and sports equipment and library books, are simply not available. This also has a negative result on the teaching-learning process as students learn and perform best in communities and teams.
Benefits of Cluster Schools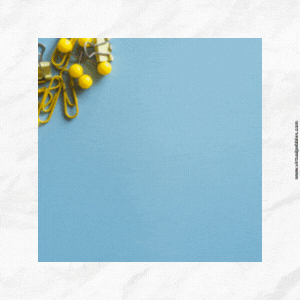 Although consolidation of schools is an option, it may not be done to ensure that access of schools to students is not impacted. School clusters can have a number of other benefits, such as sharing resources, sharing of teachers, sharing of social workers and counsellors, better student support, more topic-centred clubs and academic, sports and arts & crafts events across school complexes. Cluster schools are all about ingraining the sense of community building within students, so they find their place in society with ease and believe in communal growth along with personal and social development.
Teachers at very small schools will not remain isolated any longer. They will become part of larger school complex communities, sharing best practices with each other, working collaboratively - sharing teaching-learning content, joint content development, arts-integrated learning, holding joint activities such as art and science exhibitions, sports meets, quizzes and debates, and fairs. This will enhance community growth while raising the students' learning outcomes as academics will stay fun and relevant, making it inquiry-based learning. This provides the teachers with a fresh perspective on teaching as well, keeping them motivated to implement newer teaching methods in their curriculum.
A sense of community is built to overcome the isolation of teachers, students, and schools. This vibrant community of students and teachers breaks down harmful silos and enables students to become well-rounded. Learning is best accomplished as a community and a team, and students have to be instilled with the knowledge of breaking barriers and getting out of their comfort zones through practical education and relevant activities. This pushes multidisciplinary development and ensures the students' growth into holistic individuals ready to give back to society.
What tickLinks aims to do
TickLinks aim to help facilitate interaction in such school clusters and make these vibrant communities. tickLinks helps create a network of teachers who can easily share work and learn and appreciate each other's work while building their teacher portfolio. We strive to implement the NEP, 21st century Education, in order to create 21st Century teachers by supporting them and delivering them with the apt routes, such as lesson plans aligned to the curriculum and more, for optimum student engagement. Teachers are recognized for their contributions through monthly, quarterly and yearly programs at various levels. Activity clubs and contests can be administered to students. Student and teacher portfolios help record and showcase skills and progress. TickLinks also facilitates two-way information flow between the administrators and the teachers, promoting peer feedback.
To support, engage, and motivate teachers, Pune Zilla Parishad launched Acharya Vinoba Bhave Sikshak Shayak Karyaram. The Vinoba app and program is used by all the teachers in the district government schools. It helps them become a certified teacher for 21st-century education. The Vinoba app is built on the tools and programs of tickLinks.
On 06th May 2022, Hon Dy Chief Minister Ajit Pawar launched the Shaala Sudhar program to raise the standard of the schools in Pune. The Vinoba app was also launched as a part of the Shaala Sudhar Program. Pune Zilla Parishad CEO Ayush Prasad, Shobha Khandare.
You can find our FREE tickLinks app on the PlayStore. Register now.