The problem of homework on Whatsapp
"In WhatsApp major problem is students delete the whole chat to convince their parents that no Homework is assigned."
Are product managers of Whatsapp listening?
Some other problems experienced on transacting homework on whatsapp are:
The responses from students are scattered across chats.

Teacher has to manually figure out – who has responded and who has not.
But what is the alternative? Whatsapp continues to be the favorite. It is easy. Many-many parents are already using it. tickLinks provides high-quality content to teachers and easy ways to disseminate it. Also using Whatsapp.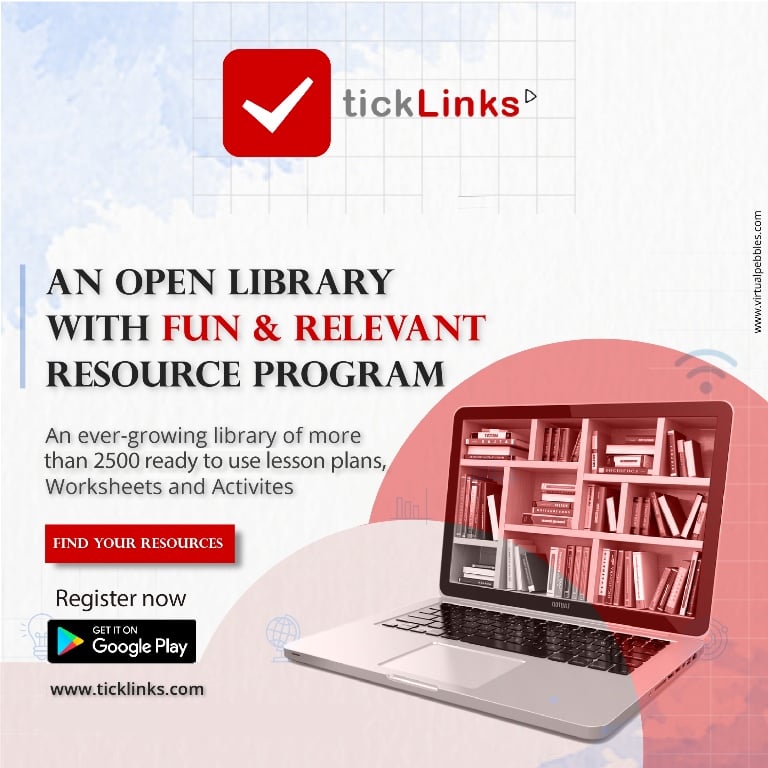 Free Online Learning Platform
WhatsApp is a great idea as they help the child to revise whatever they have learned to date. It does not require students to sit in front of a screen for a long time. You just check the questions provided by the teacher and solve them in their notebooks.
Should you do easy or hard homework first?
One reason is that many students are told to organize their homework assignments from hardest to easiest. This means they do the hardest tasks first. The thinking is that it's best to get the hard stuff out of the way.
Homework practices vary widely. Some teachers make brilliant assignments that combine learning & pleasure. Homework as a routine to provide students with additional practice on important activities. Students tend to check chat on WhatsApp during an ongoing lecture or while studying.
Can WhatsApp be used for online teaching?
Provides real-time learning opportunities through group calls and video calls. And you can also use WhatsApp Web, the interface to use WhatsApp on a laptop or desktop computer, to respond quickly in a group chat with several students, typing from the PC.
Here are 7 tips on how to prepare for teaching online.
Plan Your Classes.

Prepare And Master Technology.

Set Up An Adequate Working Environment.

Innovate And Stimulate Discussions.

Communicate Regularly.

Motivate Your Students.

Ask For Help And Feedback.
How WhatsApp is useful for students?
A more personalized follow-up to the student's educational process is facilitated. It allows for easy contact with students. The use of instant messaging is being developed in universities to increase enrolment and retain students.
How can WhatsApp enhance students learning?
Here are some basic strategies that educators can utilize to take advantage of the core abilities of WhatsApp: Use the Group Chats feature to create learning and study groups. Create audio lessons that can be sent directly to students. Stay in contact with students outside the classroom.
Learning Management Online, Free Learning Management, Online Free Tuition Classes, E-Learning Application, School Lesson Plans, Library of Education, Online Learning Platform, CBSE Board Curriculum, Online Classes for Students, E-Learning Activities, Punjab Board Curriculum, Free Online Learning Platform, Teachers Lesson Plans, wikipedia for teacher, Best Learning Management Systems, Open-source learning platform, Best Learning Management System Application, Best E-Learning Application, Best Online Learning Platforms, e-Learning Management System, Free & Open Source Learning Management Systems, Online Tutors, Online Tuition, Teachers, Online classes, Online Tuition & Online Learning with best Teachers for CBSE, Online Tuition with Best Teachers for CBSE, Best Online Tuition Classes in India, Best Online Tuition For CBSE, E-Learning Web Apps for Online Classroom, Lesson Plans, Free Classroom Lesson Plans, Lesson Plans For Teachers, Free Lesson Plans & Teacher Resources, Lesson Plans for Kids, Education Online Research Library, Library Education, Free Online Courses, Curriculum/Syllabus CBSE, CBSE Syllabus, Central Board of Secondary Education, Syllabus of CBSE Board, Best Online Courses & Online Programs, Online School Classes for Students, Benefits of Online Education, Syllabus Punjab Board Curriculum, Punjab Curriculum and Textbook Board, Punjab School Education Board Syllabus, PSEB Syllabus, Free Online Courses & Online Learning, Teacher Wikipedia, Teacher quality Wikipedia, Teacher in role Wikipedia, Teaching Students How to Use Wikipedia Wisely, Wikis in Education, teacher tools online, online teaching tools for teachers, best online teaching tools, teachers boards, lesson planning books, best tools for online teaching, online teaching tools for teachers free
(Certain content is taken from sources, owned by those writers and companies, not proprietary of tickLinks and we thank those companies for the same)